Sea To Summit Expander Travel Liner - Navy Blue Long Rectangular
Premium stretch knit fabric that can expand twice its width
Luxuriously comfortable to sleep in
Extends the life of a sleeping bag by keeping it clean
Anti-microbial protection keeps liner fresh, hygienic and odor-free.
Double folded and reinforced seams
Brand : Sea to Summit
Item model num : 128866
MPN(PartNumber) : 124-34
Product Code: 238713728_VNAMZ-304596126
Share
Tweet
+1
Share
Pin
Like
Send
Share
Send
Sea To Summit Expander Travel Liner - Navy Blue Long Rectangular
Product Description
The Expander liner is made from a premium stretch knit poly-cotton, making it super stretchy and even warmer than a standard cotton weave liner. The anti-microbial treatment keeps microbial life, thus bad odors, at bay which also helps prolong the life of your liner and sleeping bag; it won't wash out of the liner and does not use nano-sized particles.

Feature
Premium stretch knit fabric that can expand twice its width
Luxuriously comfortable to sleep in
Extends the life of a sleeping bag by keeping it clean
Anti-microbial protection keeps liner fresh, hygienic and odor-free.
Double folded and reinforced seams
Brand : Sea to Summit
Item model num : 128866
MPN(PartNumber) : 124-34
EAN : 9327868041794
Product Dimensions(LxWxH) : 17x38x44cm ; 340 g
Package Dimensions(LxWxH) : 18x13x10cm ; 340 g
Long Rectangular-Navy Blue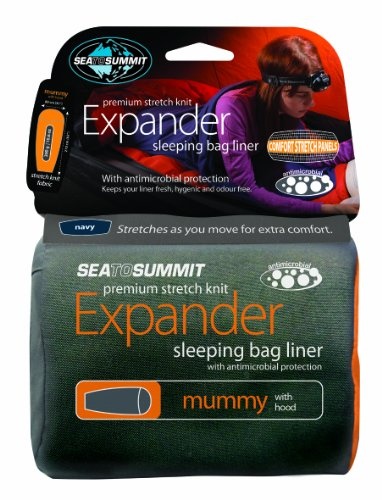 Mummy with Hood-Navy Blue
Standard Rectangular-Navy Blue
Traveler (Pillow Insert) 88" x 31"-Eucalyptus Gree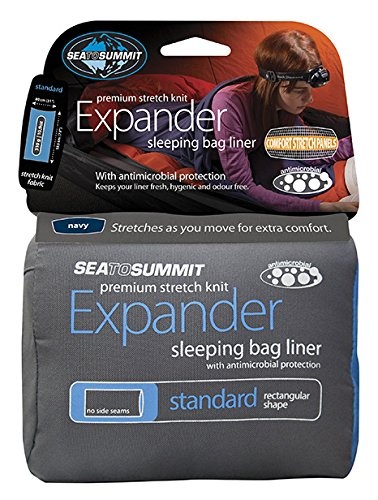 Double-Navy Blue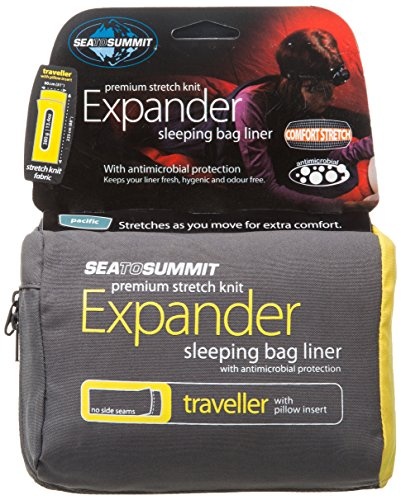 Traveler with Pillow Inserts-Pacific Blue
Đặc tính sản phẩm
Thương hiệu : Sea to Summit
SKU : 238713728_VNAMZ-304596126
Dòng sản phẩm : Sea to Summit
Loại bảo hành : No Warranty